UGANDA, Kampala | Real Muloodi News | Doreen Kaitesi had a passion for the hospitality industry but lacked the capital to start an accommodation facility. However, in 2019 she found a solution that would allow her to create beautiful spaces without breaking the bank: Airbnb.
Her Story
Airbnb is an online marketplace that connects people who want to rent out their homes with people who are looking for accommodations in specific areas.
Before embarking on her entrepreneurial journey, Kaitesi had been in the hospitality industry since 2012.
"My first job was in a hotel, and I worked through the ranks to become an independent consultant. Working in the industry gave me exposure and taught me valuable things such as how spaces are designed, which came in handy when I had to set up my own place," she says.
Kaitesi explains that in 2019 she designed her home in hopes of turning it into an Airbnb, but the first Covid-19 lockdown deferred her plans.
"I finished setting it up in December 2019 by which time the world was descending into a lockdown that lasted longer than I had anticipated," she relates.
During the lockdown years, Kaitesi says she got attached to her personal space and decided not to list it on the Airbnb market.
However, she still had the dream to list her own Airbnb.
The Breakthrough
The entrepreneur decided to look for an apartment that she could turn into an Airbnb, and found the perfect one located at Kibaya Crescent, Kampala.
"I gave a friend who works in the real estate sector the specifications of what I was looking for, and within three weeks, I got the apartment," she says.
After acquiring the space in October 2022, Kaitesi was ready for business in December.
Interior Decor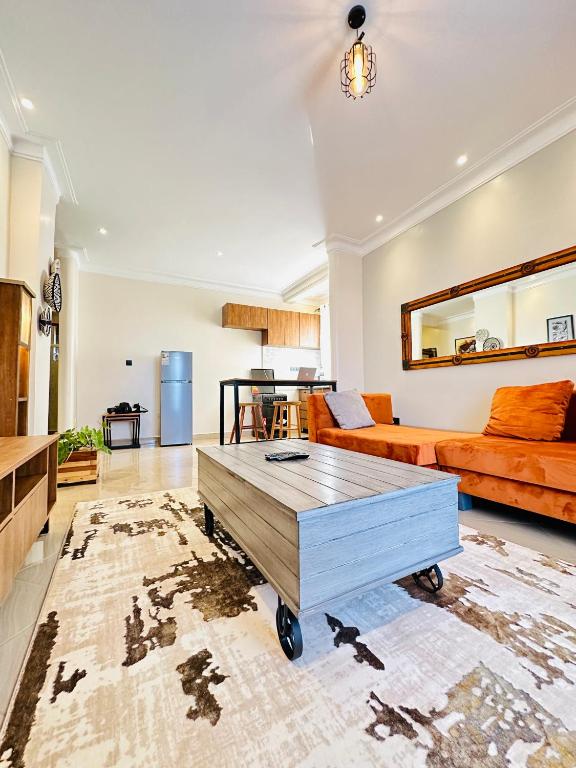 Kaitesi says her motivation for the décor was creating a space that could give the guest rest. That is why she named her business Humura.
She chose to source everything locally and had everything custom-made.
"I do not like already made items because I feel they lack that personal touch. Fortunately, these days there are many local artisans doing great furniture and many other décor items," she says.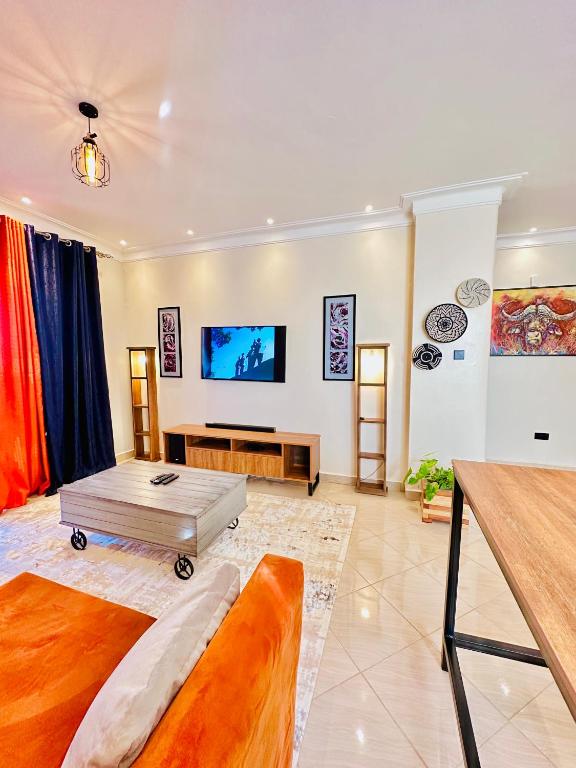 Kaitesi says the advantages of working with local artisans include affordability and customisation.
"Because they are locally available, you can invite them to your space, so they have a better understanding of why you want the particular items the way you want them," she says.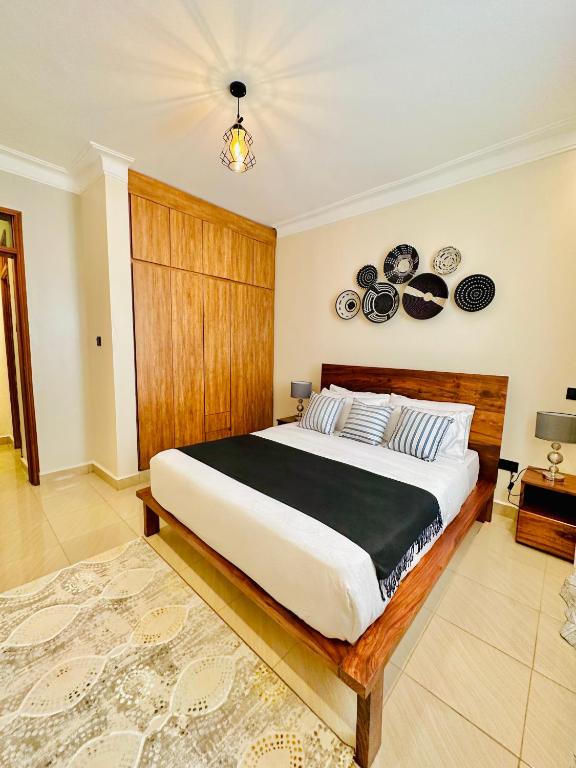 Apart from locally sourced furniture, Kaitesi also added various crafts to her space such as embellished bottles made by her and local and traditional baskets from Rwanda.
"The theme I was going for was eclectic with strong leanings to the African traditional design element," she explains.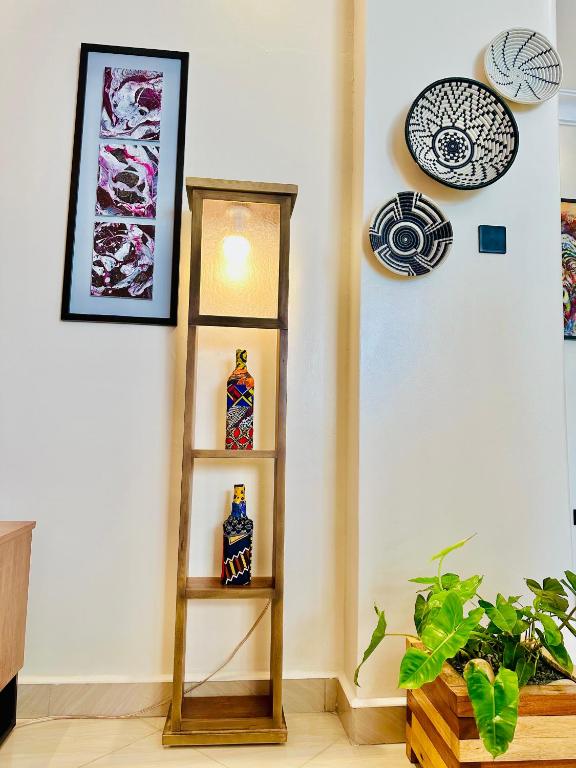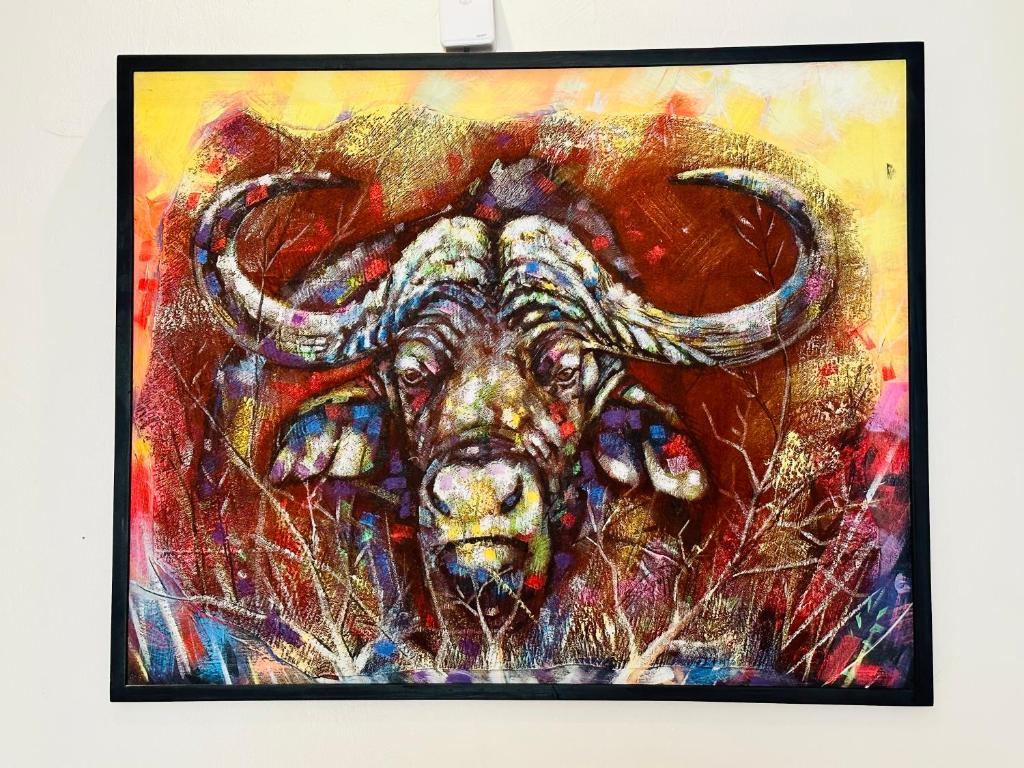 Marketing and Listing the Airbnb
Once Kaitesi had designed and decorated her Airbnb space, she needed to market and list it on the Airbnb platform. She found that the Airbnb app was very user-friendly and easy to navigate.
She made sure to upload high-quality photos of her space and provided detailed descriptions of the amenities and services that her guests would enjoy.
In terms of marketing, Kaitesi says that social media has been a valuable tool for promoting her Airbnb. She shares photos and updates on her business on her personal social media accounts and also created a separate Instagram account for her Airbnb. This has helped her to reach a wider audience and attract more guests.
Considerations
When asked about what was considered for getting a space for the business, she says security was important.
"We were looking at the security of the area and the quality of the property. Being an online market, the business relies heavily on reviews, therefore it is important that the guest feels secure in their environment and they are able to recommend it to others," she says.
The property being new was a bonus for Kaitesi, and it was also easily accessible. The apartment also has enough parking for the guests.
Advice
Kaitesi advises that it is essential to set up space by thinking about what the potential client would want.
"When you are designing it, you need to put your guest in mind because they are the ones going to stay in a space," she says.
This means adopting a minimalist approach to your décor. The less clutter there is, the cleaner and tidier the space looks.
Most guests need a place to put some of their clothes, toiletries, and other personal items and they care a lot about cleanliness, so less clutter can also make things easier to clean.
Kaitesi says that pricing is an important consideration when it comes to listing an Airbnb. She advises entrepreneurs to do market research and look at the prices of other Airbnbs in their area. This will help them set competitive prices that will attract guests while also covering their expenses and generating profits.
Challenges and Successes
Running an Airbnb business comes with its own set of challenges. Kaitesi says that one of the biggest challenges she has faced is dealing with difficult guests. She says that it is important to have clear communication with guests and set expectations from the beginning. This can help prevent misunderstandings and conflicts.
On the other hand, Kaitesi says that one of the biggest successes of her Airbnb business has been the positive reviews and feedback she has received from her guests. She says that this has been a source of motivation and has helped her to continue improving her business.
Future Plans
Kaitesi is looking to expand her Airbnb business and acquire more properties that she can rent out. She says that she is also interested in exploring other areas of the hospitality industry such as event planning and catering.
Doreen Kaitesi's success story shows that with passion, determination, and creativity, it is possible to start a successful Airbnb business even with limited resources.
Her experience also highlights the importance of careful planning, research, and attention to detail when it comes to designing and decorating an Airbnb space.
According to Kaitesi, by considering the needs and preferences of guests, entrepreneurs can create a unique and memorable experience that will attract more guests and generate profits.
READ MORE LIKE THIS: