UGANDA, Masaka | Real Muloodi News | Masaka City officials unblocked four roadways partitioned into plots for sale by unnamed developers.
Ms Florence Namayanja, the city mayor, said, "investigations are underway over how unscrupulous developers mysteriously acquired the road reserves and turned them into plots."
Kyewalyanga Road Muteesa II, Grant Street, Nalubaale Street, and Kooki Street have now been unblocked.
Some unnamed developers had already begun demarcating plots on Kyewalyanga Road, while others had started constructing structures inside gazetted road reserves.
"We have cleared the blocked roads to ease access to all downtown corners. Whoever claims ownership of such land and road reserves should take us to courts of law. We are ready to defend our actions," Ms Namayanja said in an interview on Monday.
Earlier, Masaka City executives argued with technical employees over private developers' plans to obstruct roadways, and they "wonder how such humiliating developments could arise in the city without notifying authorities."
Area Members of Parliament (MPs), headed by Nyendo–Mukungwe lawmaker and Leader of the Opposition in Parliament (LoP), Mr Matthias Mpuuga, examined several damaged roads last year, and banned further murram disposal in the area.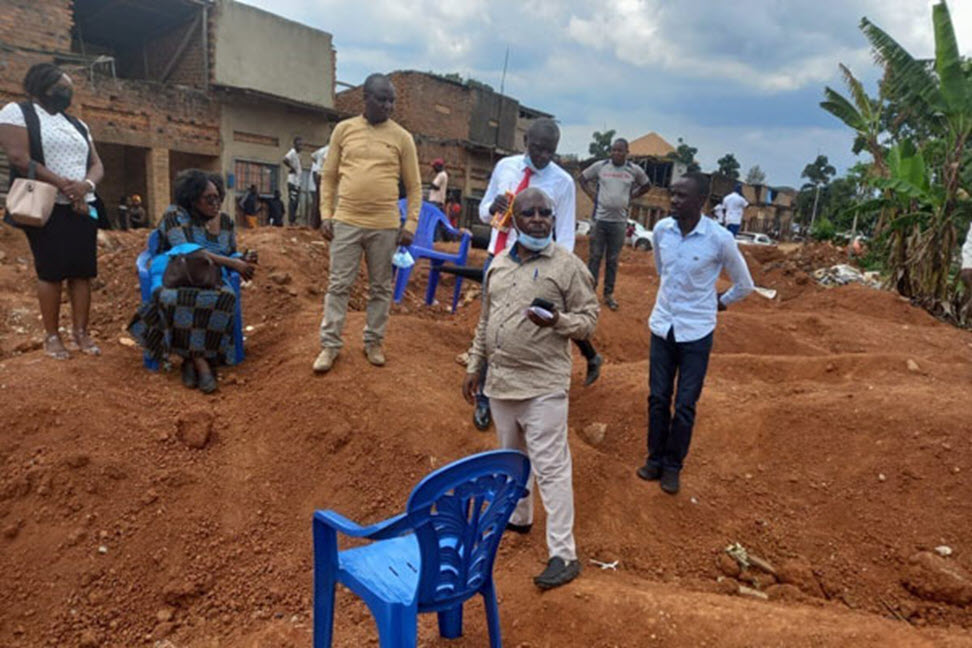 Being one of the country's oldest administrative districts, Masaka inherited various properties from the colonial authority. Nonetheless, unethical politicians and bureaucrats have unlawfully sold some to people over the years.
The mayor's garden, town clerk's mansion, Old Kumbu estates, a public cemetery, and several forest reserves are among the assets that have been sold.
In 2015, the Masaka High Court imposed an injunction prohibiting the Masaka District Land Board from transacting on land administered by the then-municipal council.
This followed an application filed by several former Masaka Municipal Council officials challenging the area's continuous irregular sale and distribution of public land.
USMID Projects
Masaka, one of ten towns raised to city status in July 2020, has gained substantially from the World Bank-funded Uganda Support to Municipal Infrastructure Development Programme (USMID), which seeks to develop infrastructure in urban areas across the nation.
The project includes the construction of roads, street lighting, and the planting of grass and flowers to beautify metropolitan areas.
Roads such as Yellow Knife Road, Edward Avenue, Jethabhai Street, Alex Ssebowa Road, and Katwe Road have been improved. Other roads are being constructed, notably Broadway, Birch Avenue, and Hill Road.
Other roads in the works are the Kyewalyanga/Nalubaale Street, Barracks Road, Villa Road, Nyendo Market Circular Villa Road, and the Nyendo–Kitovu Road.
READ MORE LIKE THIS:
Busega Market 99% Complete, Will Be Handed Over End of February
"People Won't Eat Roads" Says President Museveni During the Launch of New Oil Roads