UGANDA, Masindi | Real Muloodi News | Greater Kampala and its surrounding areas are no longer affordable for most Ugandans. As a result, real estate investors are seeking property in up-and-coming towns where land is still affordable, yet is increasing in value, ensuring a good return on investment.
Masindi is one such area that has surely become the next hot spot for property investment, with the district being earmarked as a supply terminal and logistical hub for oil activities. This designation has resulted in a boom of real estate development in the residential and commercial sectors, driven by increased demand for affordable accommodation and amenities to serve project staff in the oil and gas sector.
About Masindi
On the route from Kampala to the Murchison Falls National Park lies Masindi Town, which is in the Western part of Uganda. The main city in Bunyoro Sub-region, the Oil City Hoima, is just 57 kilometres or 35 miles Northeast of Masindi District, which historically used to be the capital of the Bunyoro Kingdom.
According to the Uganda Bureau of Statistics (UBOS) census report in 2020, the District has a fast-growing population of 110,000 people.
The population agency calculated that Masindi's population grew at an average rate of 2.72 per cent annually, between 2014 and 2020 creating a high demand for land, housing facilities and a boost in social services delivered in the district.
How to get to Masindi
There are three ways to get from Entebbe Airport (EBB) to Masindi; plane, car or bus.
Masindi has its own public airport called the Masindi Airfield, 10 Kilometres from its town centre which is unpaved and is administered by the Civil Aviation Authority of Uganda.
The distance between Entebbe Airport and Masindi is 124 miles. The road distance is 158.1 miles.
Link Bus Services operates a bus from Kampala to Masindi 5 times a day, and the journey takes approximately three hours.
Tourism Attractions
Masindi District is the entry point to the largest and oldest National Park in Uganda. Kichumbanyobo Gate Murchison Falls National Park is the most popular and is used as a gate entrance by visitors to access the Park.
The district is naturally blessed with a variety of tourist potentials ranging from topography, wildlife, drainage system, culture, and population, not to mention cultural and historical sites.
Other top attraction sites include Polish Cemetery, Royal Mile Budongo Forest, Wild Whispers Africa, Murchison Backpackers Safaris, Nyankunyu Hills with caves and perfect for hiking, Ssanga Safaris, Arken Safaris Africa, and iCon Club Masindi, among other interesting places to visit.
In addition to the tourist attractions, there are plenty of high-demand amenities within the town or close to its edges.
Health Care
Masindi Hospital, a 200-bed public hospital, is situated northwest of Kabarwana, and northwest of Nyamulula. Other local medical facilities include Kitara Medical Centre, Walabyeki Medical Centre, Ngomokwe Medical Centre, Joint Clinical Research Centre, Nyamigisa Dispensary, Supreme Medical Centre, Master Doctor's Clinic and many more.
Shopping
Masindi Town is yet to get a major shopping mall, so is served by the many smaller traders operating off the main streets of Kampala-Masindi Road, Market Street, Commercial Street, Kijunjubwa Road, and their adjoining streets.
Masindi Crafts Village is a great stop-over en route to Murchison Falls National Park for African handcrafted souvenirs, tribal clothing, crafts, and curios, carved by local traditional artists.
Food and Accommodation
The District as a whole boasts well over 100 lodging options, including hotels, homestays, guest houses, motels, flats, lodges, and restaurants that serve both local and foreign cuisines.
Masindi Hotel is the oldest hotel in Uganda and was built in 1923.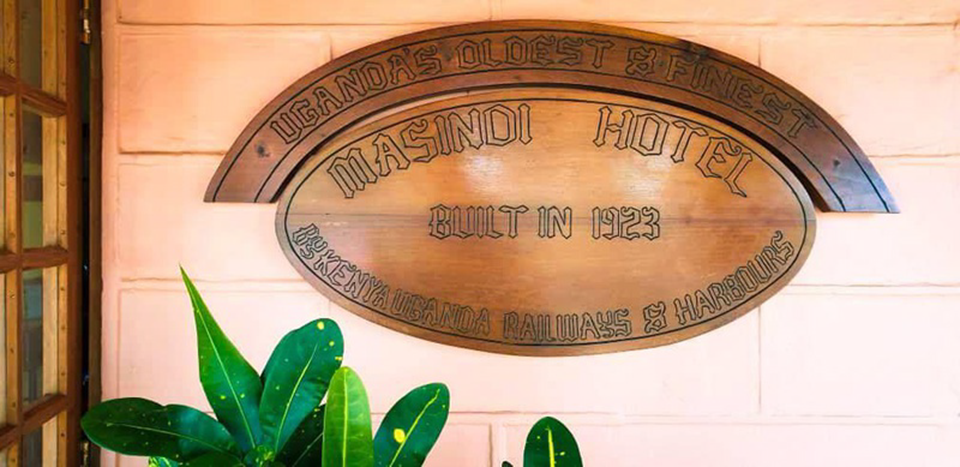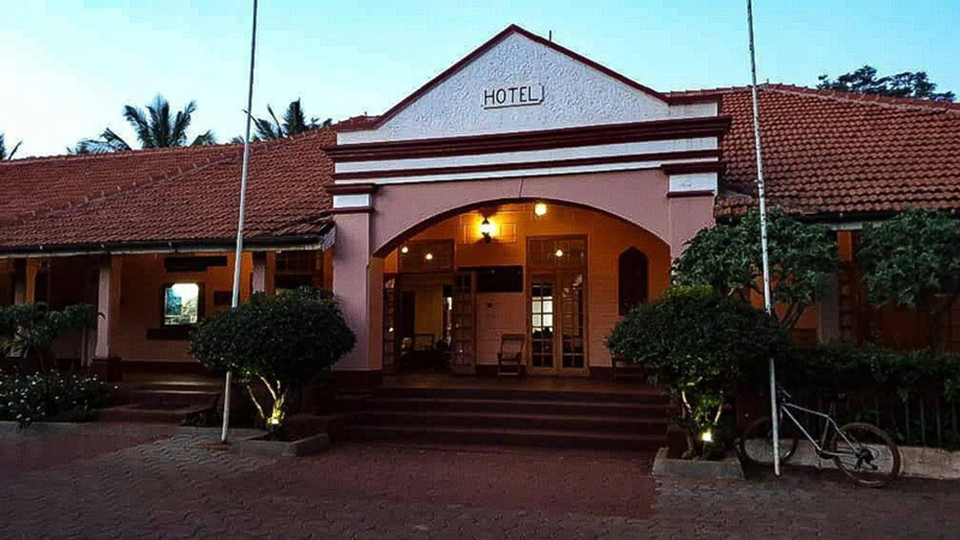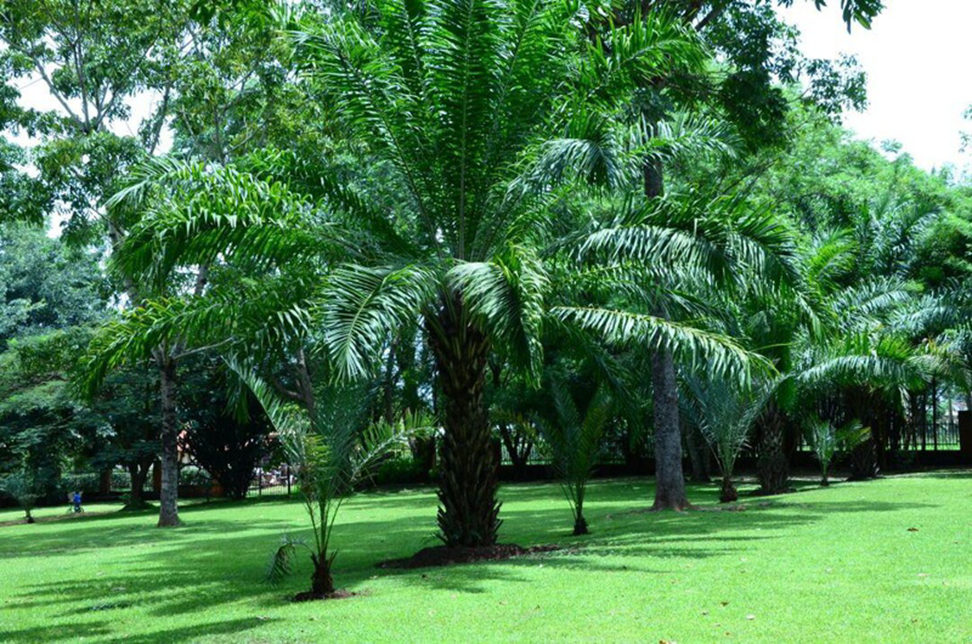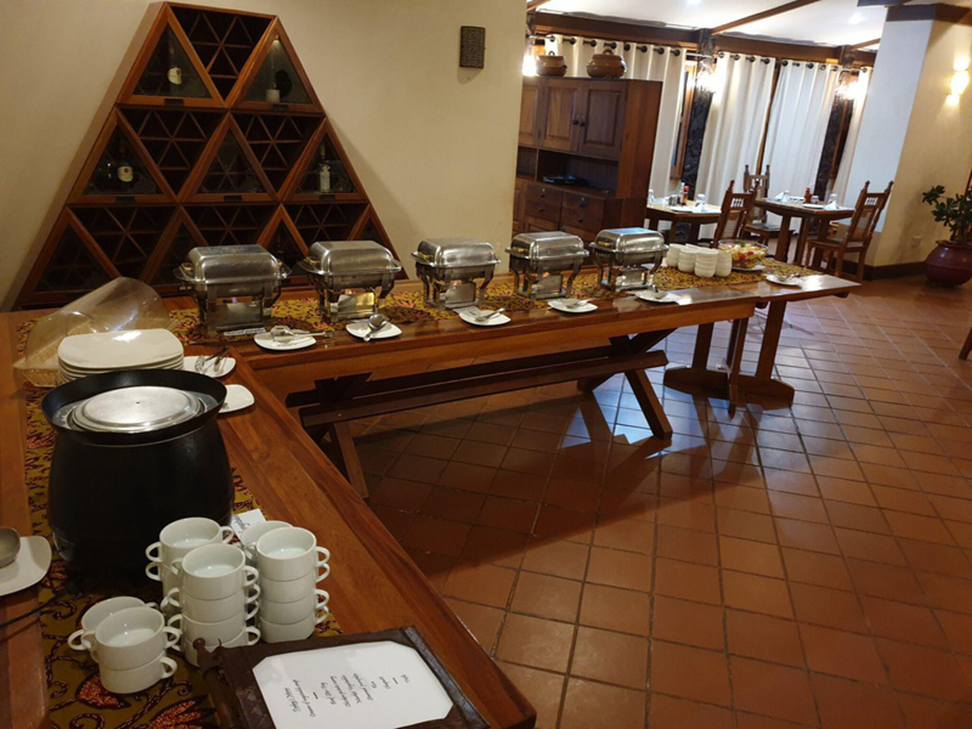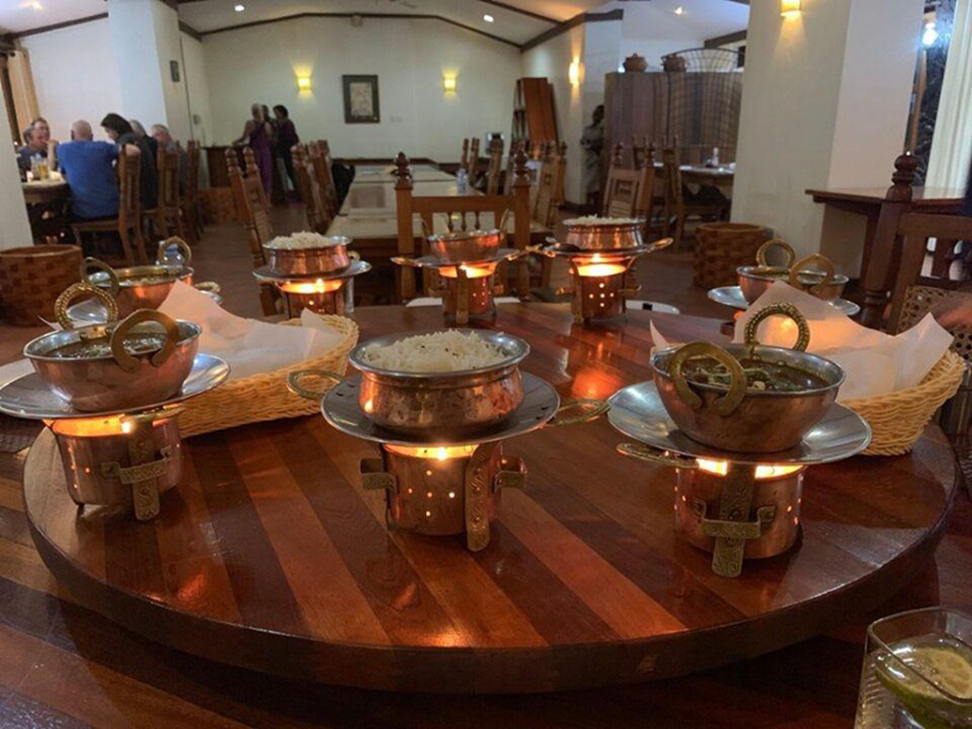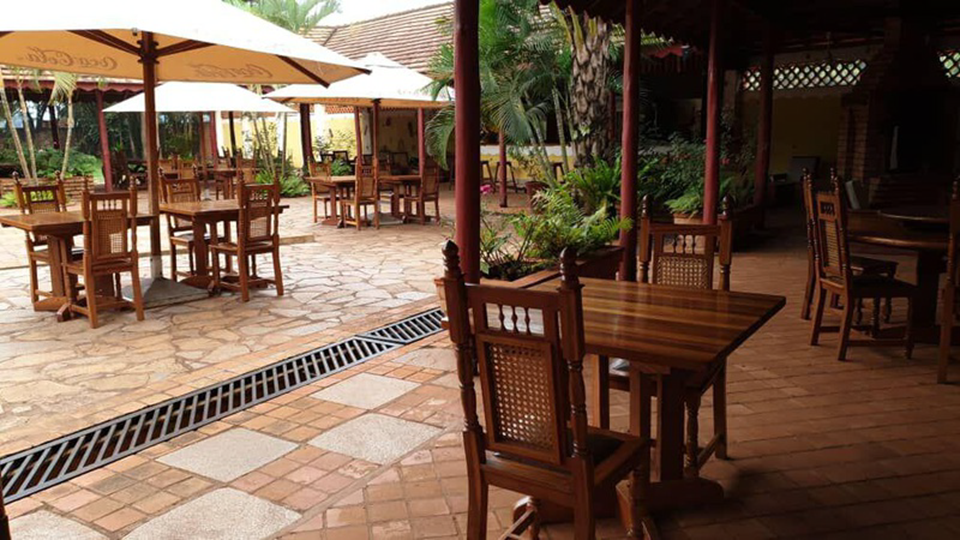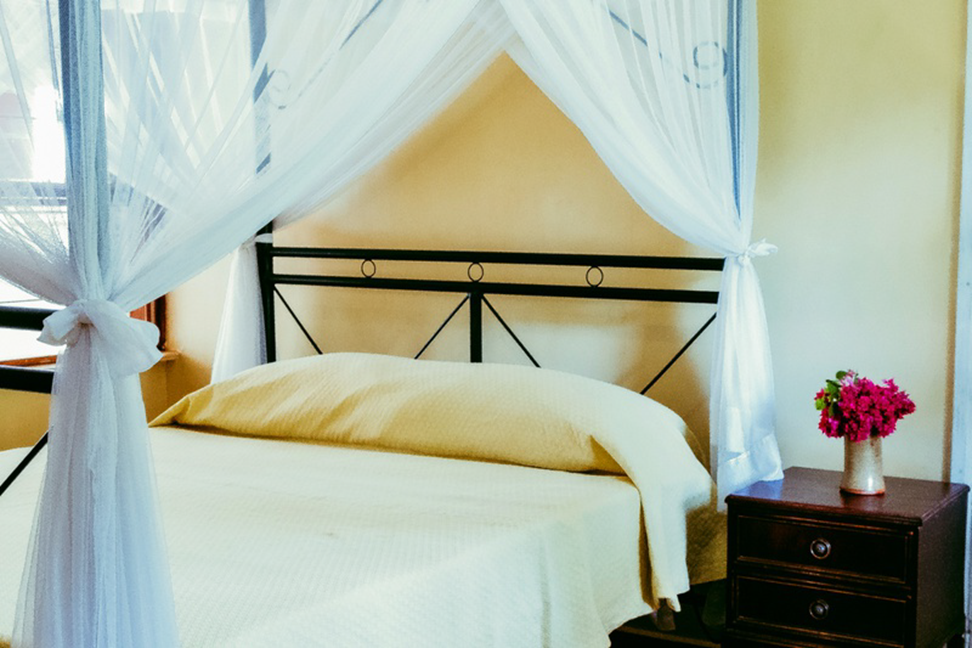 Other hotels include Hotel Victory Bijja, Country Inn Masindi, Kabalega Resort, Saltek Forest Cottages, Sambiya River Lodge, Twiga Safari Lodge among many others.
Places of entertainment like Destiny Pub, New Life Pub, Quilax Junction, Milano (for Sauna Massage, and GYM services), DJakaranda, DE Lancers and so many others support the supply and demand of other businesses in Masindi.
Schools
The District provides a variety of services including quality education in schools like Kigumba Prep Center Primary School, Masindi Public School, Army Boarding Primary School and some secondary schools like Green Valley SS, Masindi High School and Mutunda Secondary School and so many others.
Commercial Sector and Industrial Growth
The District has also seen industrial growth like the Kinyara Sugar Works, one of the three major manufacturers of refined sugar in Uganda.
Recently, the government
set aside
USh42 billion for the construction of Masindi Central Market whose structural design was approved by the Masindi Municipal Council in the first week of September 2022.
According to Mr Gabriel Fataki, the project manager for planning, the market would have four entrances, have enough for 1,504 sellers, and include a space that can be used for events.
The market will contain 80 parking places, a clock tower, and a monument commemorating the Omukama (king) of Bunyoro Kabalega.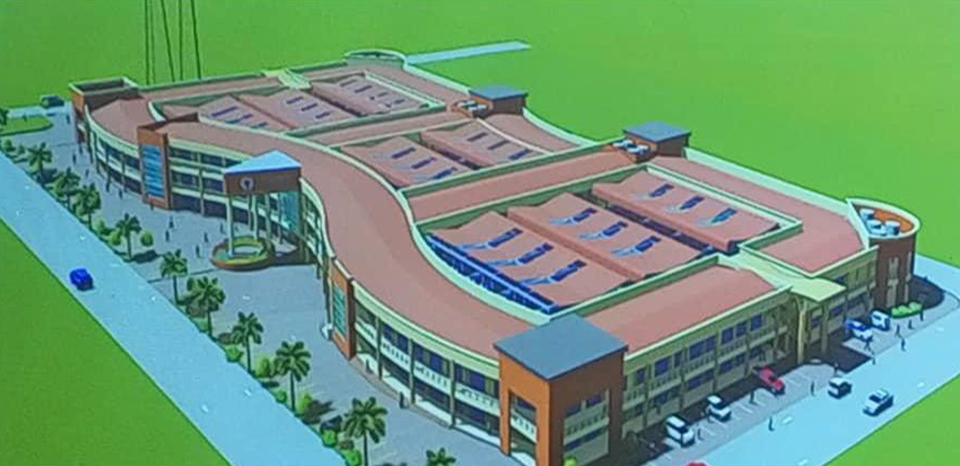 The African Development Bank is funding the market's construction through the Markets and Agricultural Trade Improvement Project (MATIP).
Vendor Mr Matthew Tumusiime remarked that for contractors to finish the building projects on schedule, their supervisors should provide them with the assistance they require.
 "We are happy about the development. The market will boost our business. We have been operating in the market with poor hygiene conditions but when construction is complete, our businesses will thrive," he said.
Mr Tumusiime requested that local authorities set up a committee to manage concerns, particularly when stall allocation was taking place.
When development begins, the merchants who are presently working out of temporary buildings will be moved to Booma Grounds.
Ronald Businge Kyomuhendo, the Mayor of Masindi Municipality, praised the government for giving funds for the market's development.
According to him, the new market would increase commerce and municipal tax income.
When asked when building work would start, Mr Businge stated they were awaiting action from the Ministry of Local Government because the proposal had already been authorised.
Road Improvements
With Masindi District being earmarked as a supply terminal and logistical hub for oil activities, the Government of Uganda has made major investments in road construction works in the area. Not only does this support the oil project, it equally supports real estate investment.
The government identified some of the critical oil roads in Masindi that needed to be upgraded to support the oil exploration process, including:
Masindi Park Junction and Tangi Junction-Para-Buliisa Roads (159km) underwent an upgrade from gravel to a paved standard between 2018 to 2021. This project upgraded Masindi – Kisanja (72 km), Sambiya – Murchison Falls (12 km), Tangi Junction – Paraa – Buliisa (52 km) and Wanseko – Bugungu (23 km) roads that pass through the districts of Masindi, Nwoya and Buliisa.
Tarmacking of the Masindi-Pader to Acholibur Highway, a 191km road that runs from Rwenkunyu in Masindi through Apac and Lira to Puranga Town in Pader District.
Construction of the Masindi-Biiso Road, which commenced in 2019 is expected to be completed in 2023, according to Ashraf Tayebwa the Uganda National Roads Authority-UNRA Project Engineer.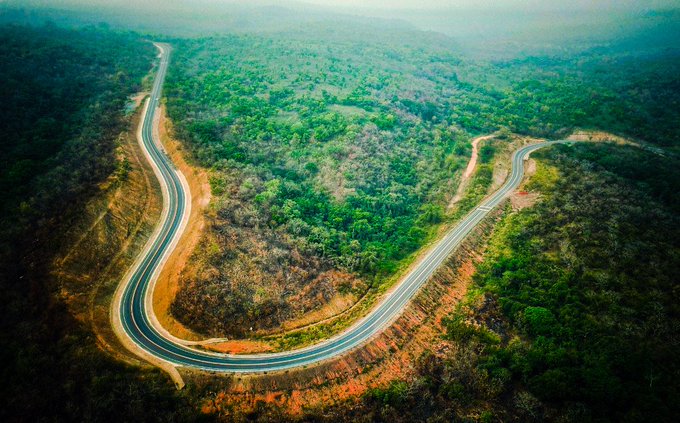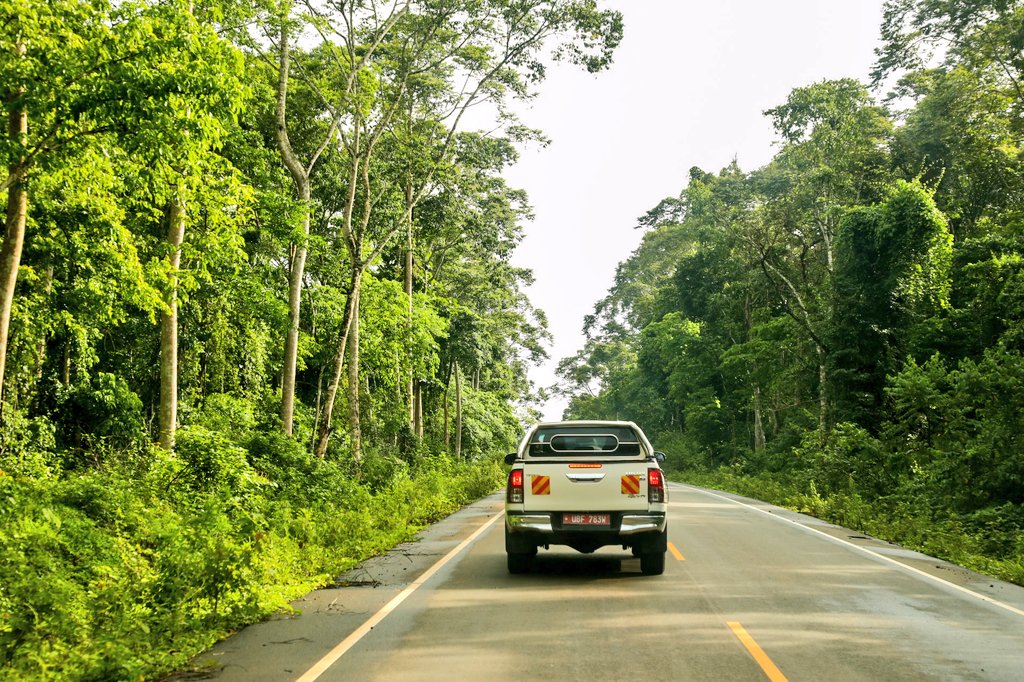 "I believe once Masindi-Biiso Road is also completed, other companies will extend their services to the area, thus development,'' Tayebwa added.
According to Harriet Kobusinge, a resident of Kabango trading centre, a very busy town council in Masindi, once the Masindi-Biiso Road is completed, it will smoothen the movement of goods.
Property and Land Prices
Real Muloodi News interviewed Mr Edward Walter, a real estate consultant in architectural design and part-time broker in land dealings in Masindi.
He advises  potential real estate investors to grab the opportunity of a lifetime while they still can, before land and property prices in Masindi shoot up given the shortage of land in urban and town areas.
Mr Walter observes, "Many buyers of real estate in Masindi value land more than property, because most of them are seeking modern house construction and demolishing the old-fashioned structures to give the district a facelift."
"Thus, properties like commercial buildings, shops and residential houses are sometimes more affordable than the land itself, to give way for construction of better structures," adds Mr Walter.
He says in Masindi Town, a 100 by 50ft plot size close to the road now ranges between USh40 million to USh50 million.
One can purchase a 3-bedroom house in Masindi Town in the price range of USh150 million to USh200 million.
Ironically, Mr. Walter says, an acre of land for agricultural business in the isolated rural Masindi costs between USh3.5 million and USh6 million, whereas a smaller residential plot of 100 by 50ft with roadside access in rural Masindi is more expensive, ranging between USh10 and USh12 million.
He adds that surprisingly, some areas within Masindi Town still have a few acres that are up for sale, though they cost more than the ones in the rural setting. An acre in Masindi Town costs between USh100 and USh160 million, he says.
Masindi Town land and home prices are comparable to land and home prices in upcoming suburbs surrounding Kampala and in Wakiso District like Nansana, Bulenga, Buloba, and Matugga among other upcoming suburbs. Land in Bulenga and Buloba costs between USh35 million for residential setup and USh100 million for commercial setups on the main road going to Mityana. Whereas 3-bedroom houses in Wakiso and Kampala start from USh250, and upwards.
According to Mr Walter, people outside of Masindi have not yet fully appreciated the opportunity here, and have yet to tap into all that Masindi can offer as a developing area.
Why Invest in Masindi?
For those who are priced out of Kampala, Masindi is an attractive alternative option. The town is undergoing rapid economic, social, and infrastructural development, and with that comes commensurate growth in real estate prices, ensuring a good return on your investment.
Not only is the area seeing growth thanks to the oil project, but the region also has a lot of untapped tourist potential that, when exploited, could be a significant source of income and open up a lot of job possibilities for the town's locals and citizens of Uganda as a whole, making Masindi an attractive place to invest.
READ MORE LIKE THIS:
Fort Portal City: A Hot Spot for Land and Property Investment
Busia the Next Hot Spot for Land and Property Investment as Residents Welcome Transboundary Water Project